Epatolmis caesarea (Goeze, 1781)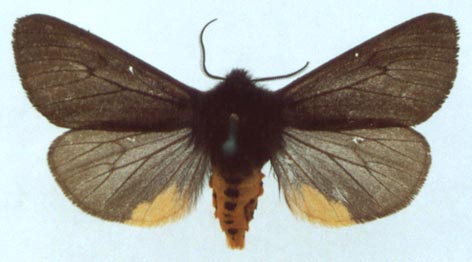 Male, RUSSIA, Voronezh Province, 25 km NNE from Voronezh, forest "Usmanskii bor", 19.V 1993 (Tsurikov leg.).
Самец, РОССИЯ, Воронежская область, 25 км ССЗ Воронежа, Усманский бор, 19 мая 1993 (Цуриков).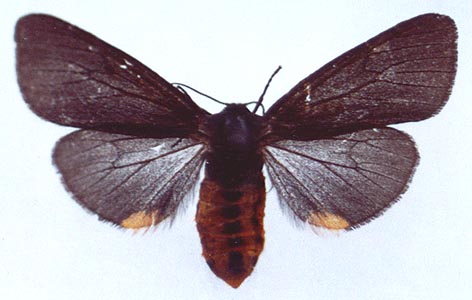 Female, RUSSIA, Chita Province, Nature Reserve "Daurskii", NE bank of the Lake Zun-Torei, Mt.Kuku-Khadan, S slope, 12.VI 1995 (V.V.Dubatolov leg.).
Самка, РОССИЯ, Читинская область, заповедник "Даурский", СВ берег озера Зун-Торей, гора Куку-Хадан, склон южной экспозиции, 12 июня 1995 (В.В.Дубатолов).
---

Go to the Museum Home Page | Go to the Arctiidae Catalogue