Ahlberhia inopinata (M.M.Omelko, 1995)
=Satsuma inopinata M.M.Omelko, 1995

Biologicheskie issledovaniya na Gornotaezhnoi stantsii [Biological investigations on the Mountain-Taiga Staition]. Ussuriisk 2: 218-225, fig. 1-6.
Биологические исследования на Горнотаежной станции. Уссурийск 2: 218-225, рис. 1-6.

Paratypes: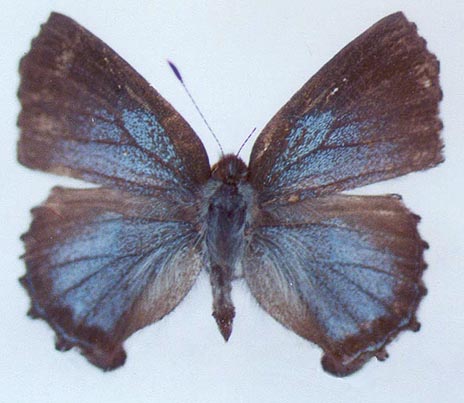 Upperside. Вид сверху.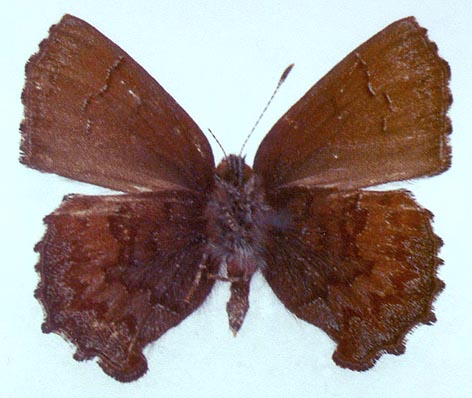 Underside. Вид снизу.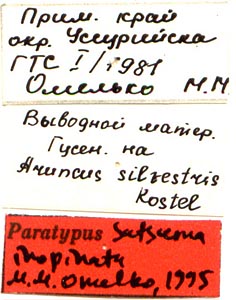 Paratype lables. Этикетки паратипа.
Male, RUSSIA, Primorskii Krai province, 18 km SE from Ussuriisk, Gornotaezhnoe, Mountain-Taiga Station, ex larva from Aruncus silvestris Kostel, I 1981 (M.M.Omelko leg. and bred).
Самец, РОССИЯ, Приморский край, 18 км ЮВ Уссурийска, Горнотаежное, Горнотаежная станция, выводной материал, гусеница на Aruncus silvestris Kostel, январь 1981 (М.М.Омелько).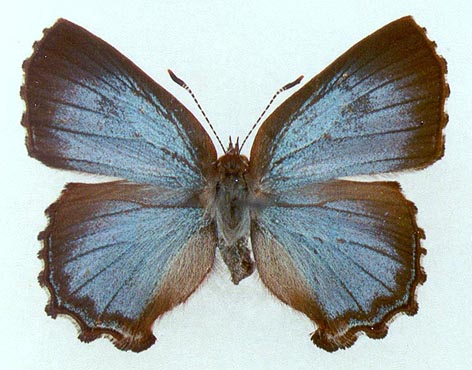 Upperside. Вид сверху.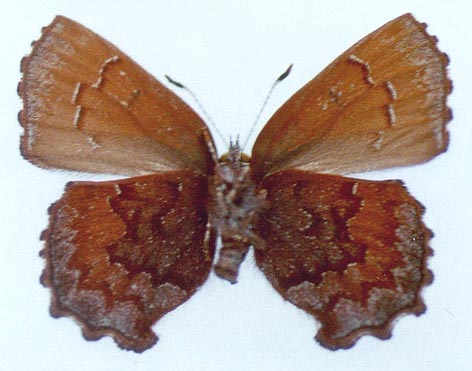 Underside. Вид снизу.
Female, RUSSIA, Primorskii Krai province, 18 km SE from Ussuriisk, Gornotaezhnoe, Mountain-Taiga Station, ex larva from Aruncus silvestris Kostel, I 1981 (M.M.Omelko leg. and bred).
Самка, РОССИЯ, Приморский край, 18 км ЮВ Уссурийска, Горнотаежное, Горнотаежная станция, выводной материал, гусеница на Aruncus silvestris Kostel, январь 1981 (М.М.Омелько).

References

Omelko, M.M. & Omelko, M.A. (1995): [New data on systematics and biology of Hairstreak genus