Glaucopsyche argali (Elwes, 1899)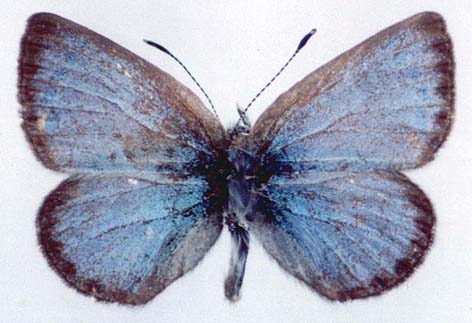 Upperside. Вид сверху.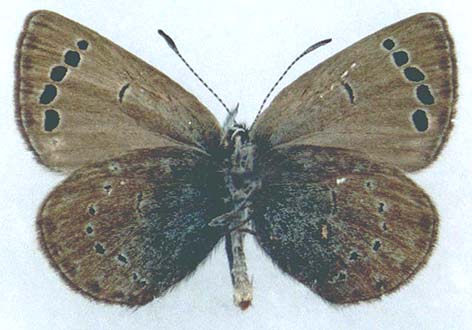 Underside. Вид снизу.
Male, RUSSIA, Altai Republic, Kosh-Agach District, 15 km NE of Kokorya, foot of the Chikhachev Range, h=2500 m, 15.VI 1995 (V.Ivonin leg.).
Самец, Республика Алтай, Кош-Агачский район, 15 км СВ Кокори, отроги хребта Чихачева, 2500 м н.ур.м., 15 июня 1995 (В.Ивонин).
---

Go to the Museum Page | Go to the Lycaenidae Page