Oeneis actaeoides Lukhtanov, 1989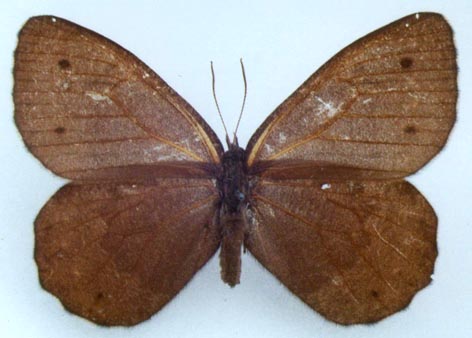 Upperside. Вид сверху.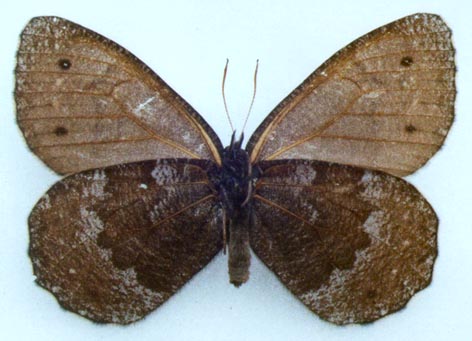 Underside. Вид снизу.
Female, RUSSIA, Yakutia, Suntar-Khayata Range, 180 km ENE from the Khandyga settlement, river Vostochnaya Khandyga upper flow, right side of the river Kyurbelyakh, low flow, 232-nd km of the road from Khandyga to Magadan, 8.VII 1985 (V.Dubatolov leg.).
Самка, РОССИЯ, Якутия, хребет Сунтар-Хаята, 180 км ВСВ поселка Хандыга, верховье реки Восточная Хандыга, правый берег реки Кюрбелях, низовье, 232-й км трассы Хандыга-Магадан, 8 июля 1985 (В.Дубатолов).
---

Go to the Museum Page | Go to the Satyridae Page