Melitaea turkmanica Higgins, 1940

TURKMENISTAN, Central Kopetdagh Mts, 50 km WNW from the Firyuza vil.
Mirzadagh Range, S slope, opposite to the Mergenulya stand, upper part of the Manezhnaya gorge, V.V.Dubatolov leg.
ТУРКМЕНИСТАН, Центральный Копетдаг, 50 км ЗСЗ Фирюзы,
горы Мирзадаг, южный склон напротив Мергенулья, верхняя часть щели Манежная, кол. В.В.Дубатолов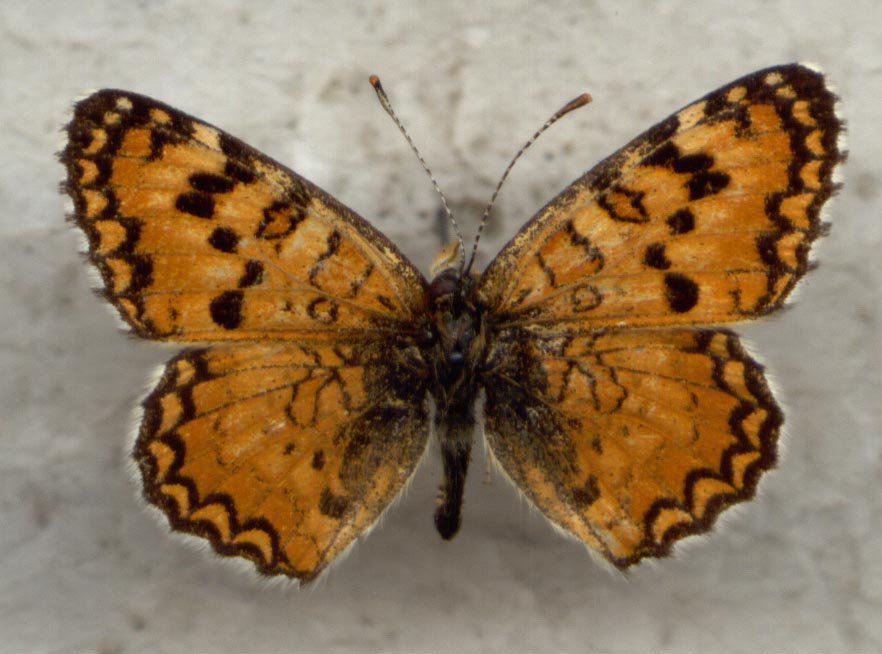 1.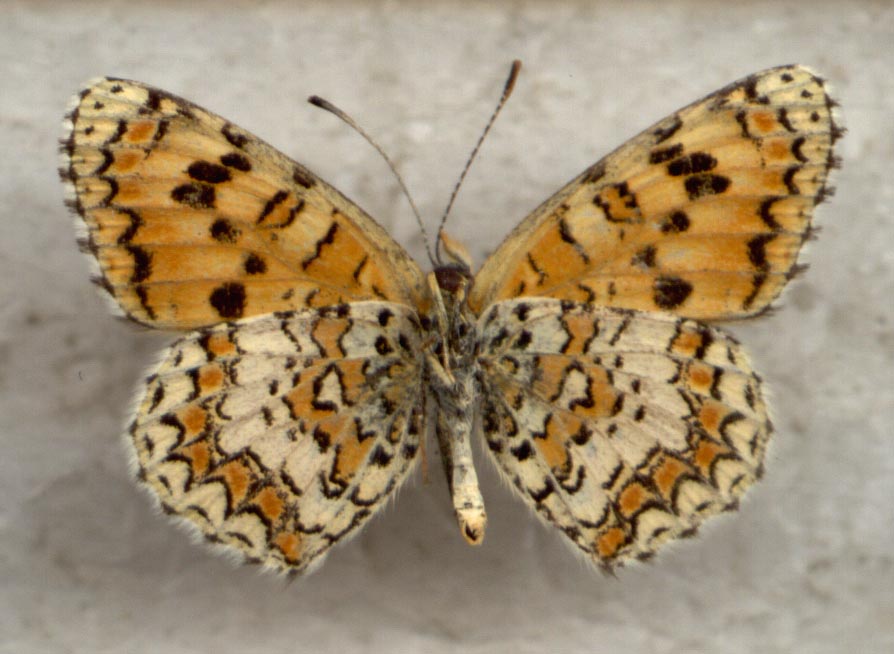 2.
Male (14.V 1987): 1. upperside, 2. underside
Самец (14 мая 1987): 1. вид сверху, 2. вид снизу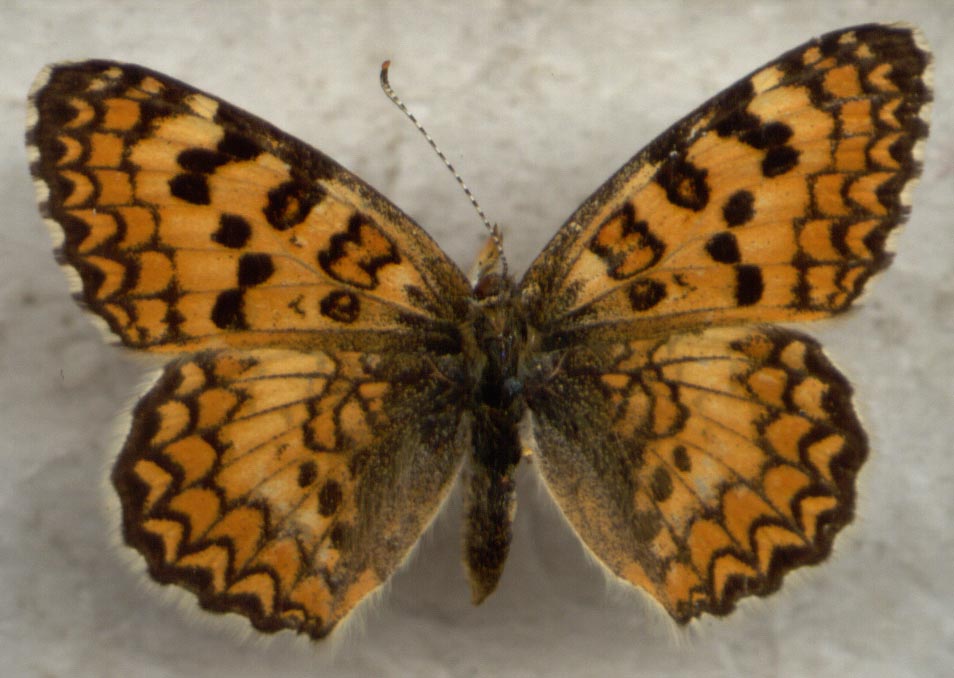 3.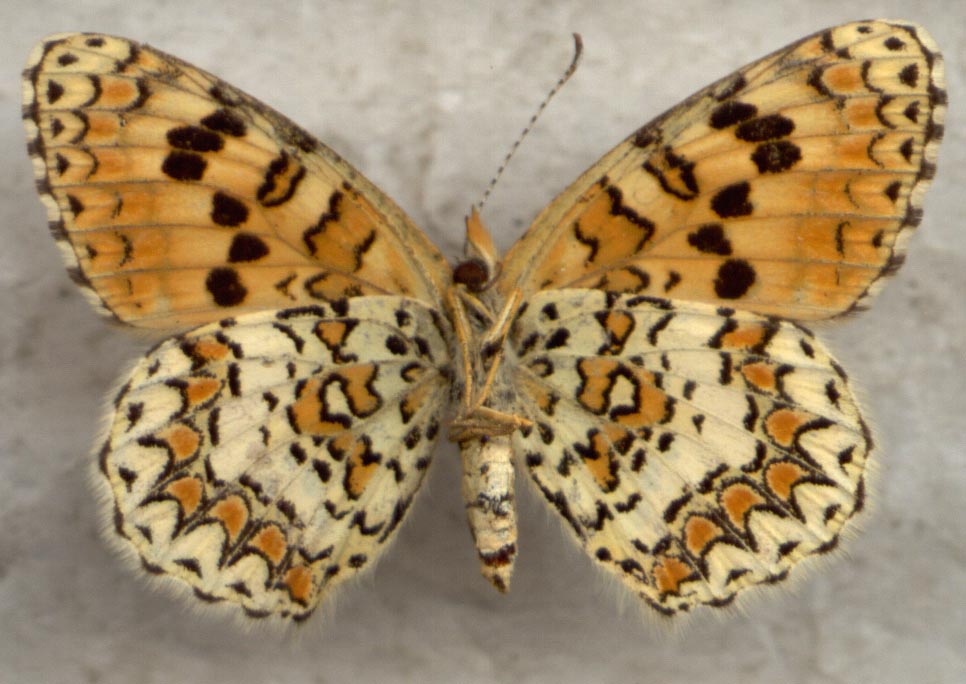 4.
Female (16.V 1987): 3. upperside, 4. underside
Самка (16 мая 1987): 3. вид сверху, 4. вид снизу
---

Go to the Museum Page | Go to the Nymphalidae Page